Divided America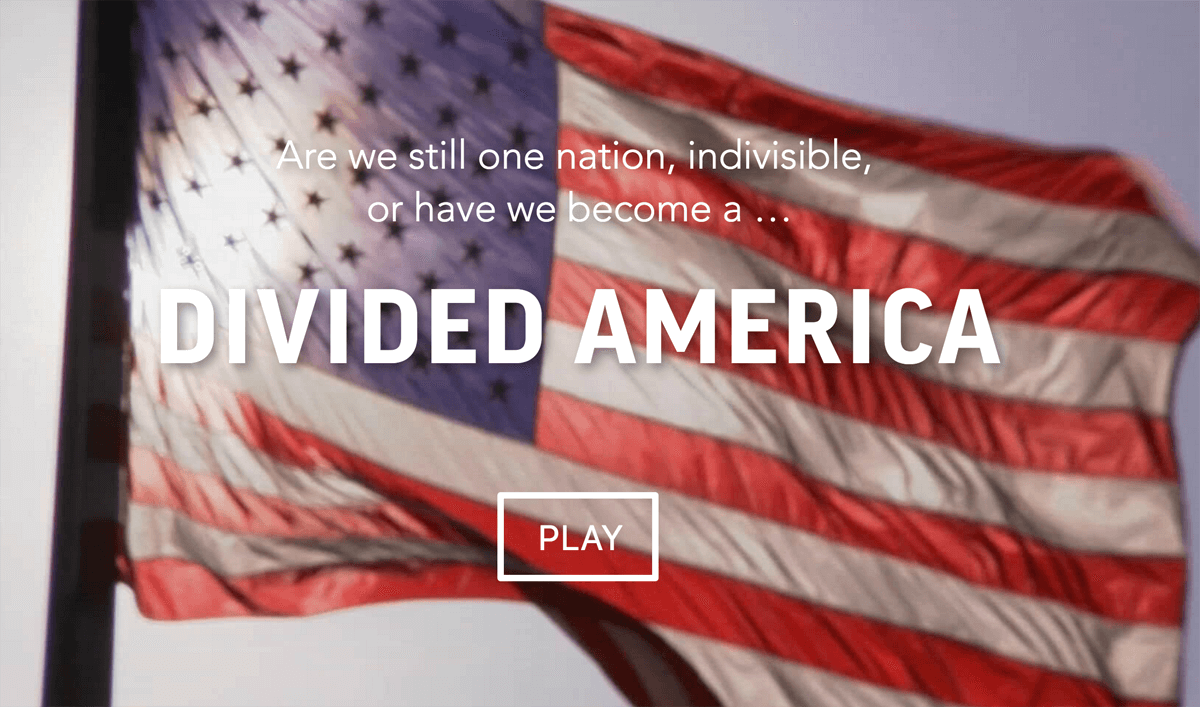 Roles involved: Multimedia editing; interactive concept, design and web implementation
Project link: https://interactives.ap.org/2016/divided-america/
First phase launched in 2016
The multi-phase multi-story Divided America package demonstrates the effort AP reporters and editors devoted to capture the status of America in the election year of 2016. Each story uses different visual elements, including videos, audios, photos and data visualization.
I worked with editors from various desks across The AP to build the most appropriate visual approach for individual stories.
Average isn't Typical analyzes data on the overall wealth of the nation, and how the recovery from 2008 means for typical Americans: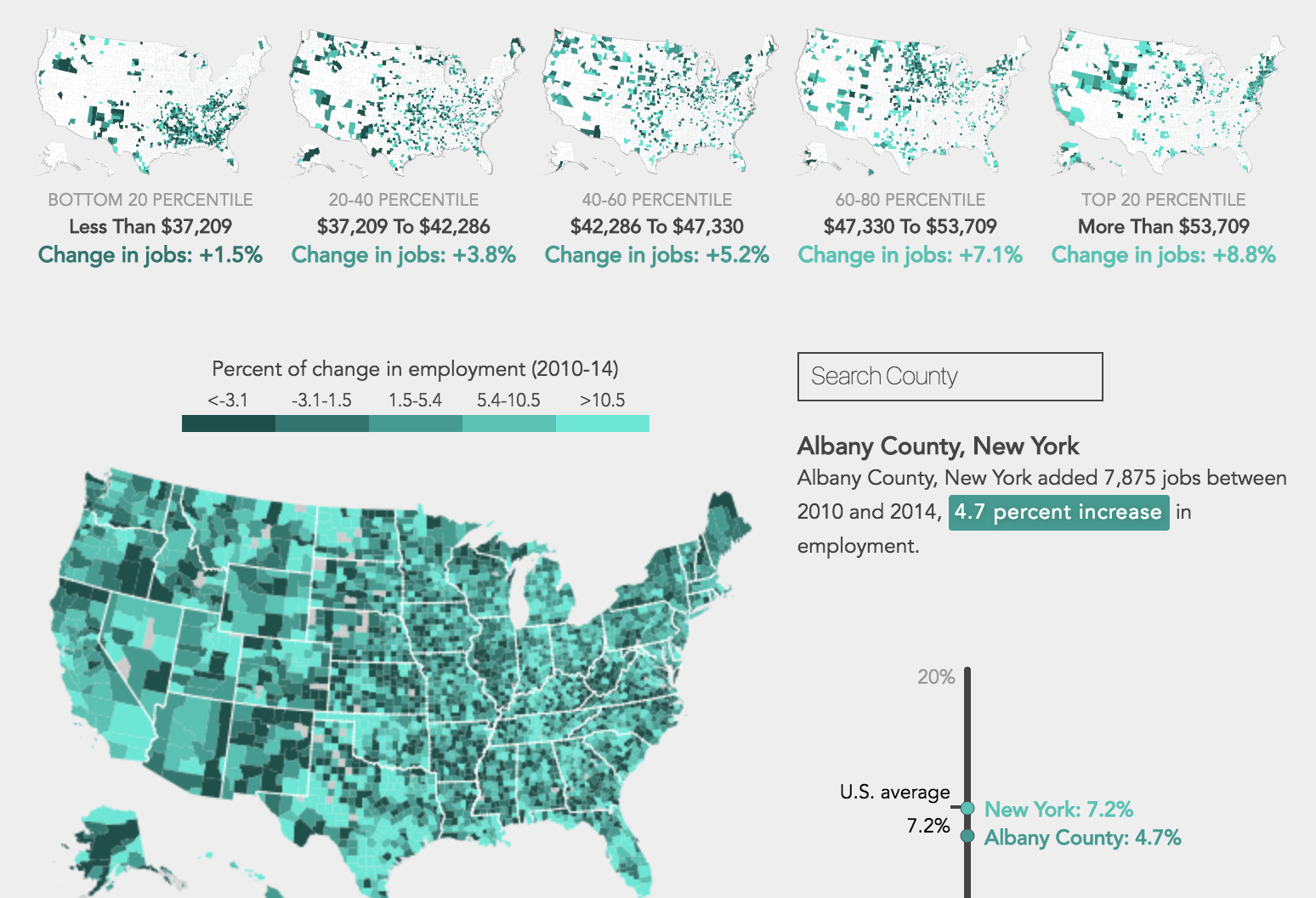 To get a closer look at the people divided by issues while living in the same country, the American Moments project include 26 photo stories that AP photographers brought back from all corners of America.
The project launches as a gallery: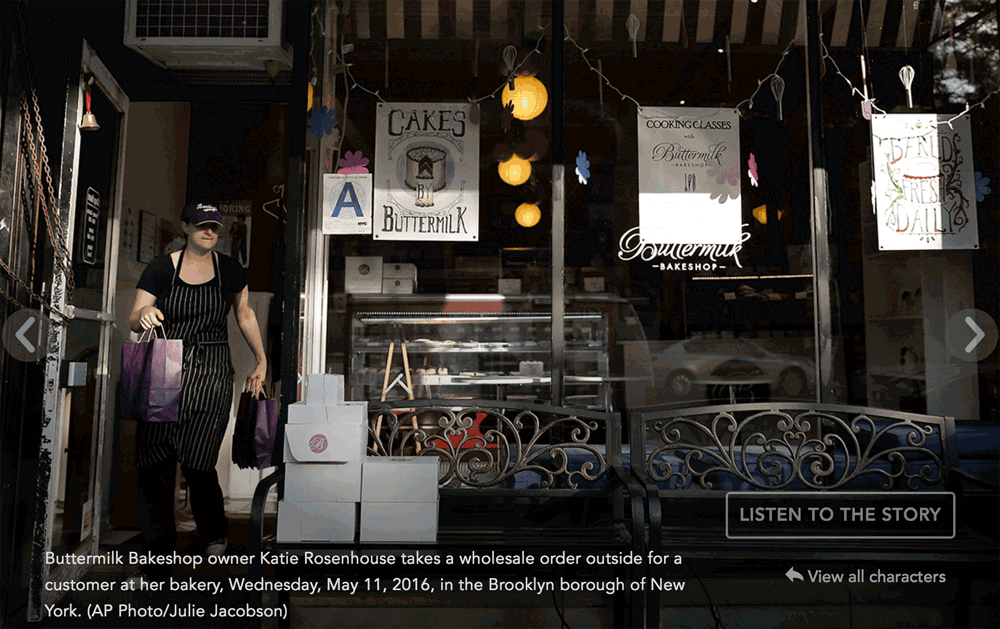 Users can listen to the subject of the story while looking at the photos taken from the subject's daily life.
Video portrait of the subject: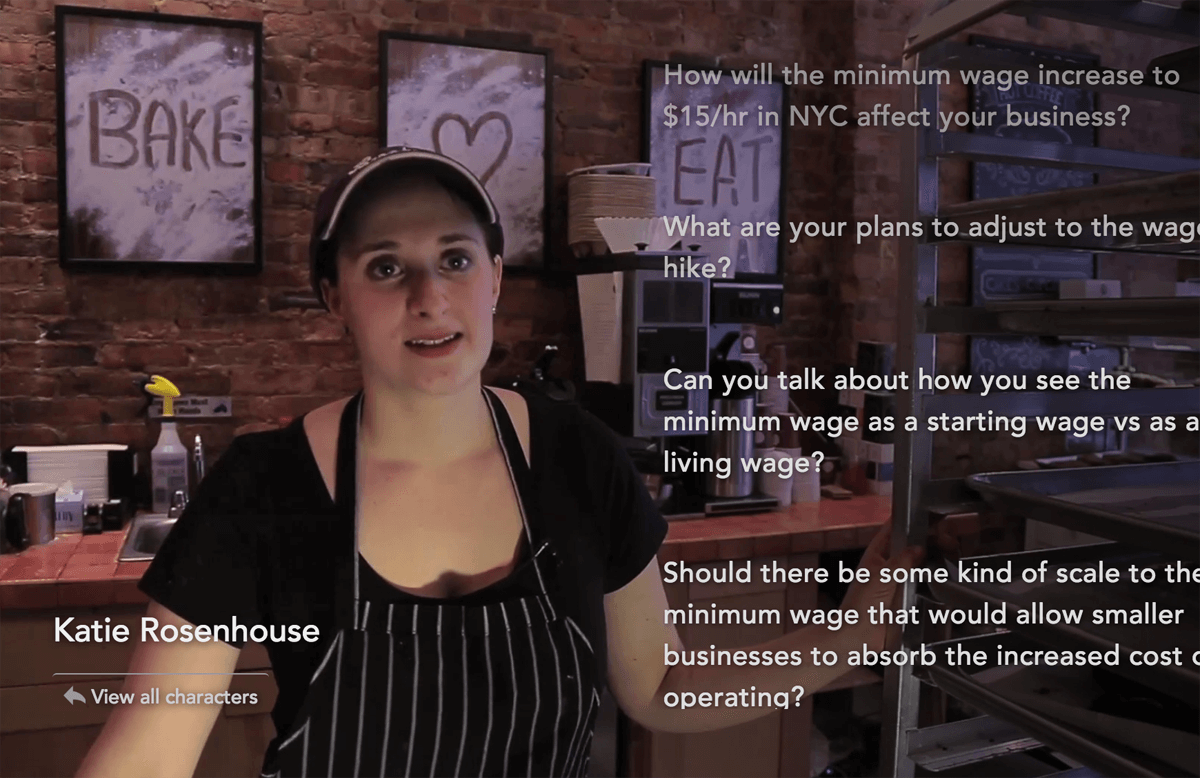 Audio slideshow: