The Migration of Hollywood moviemaking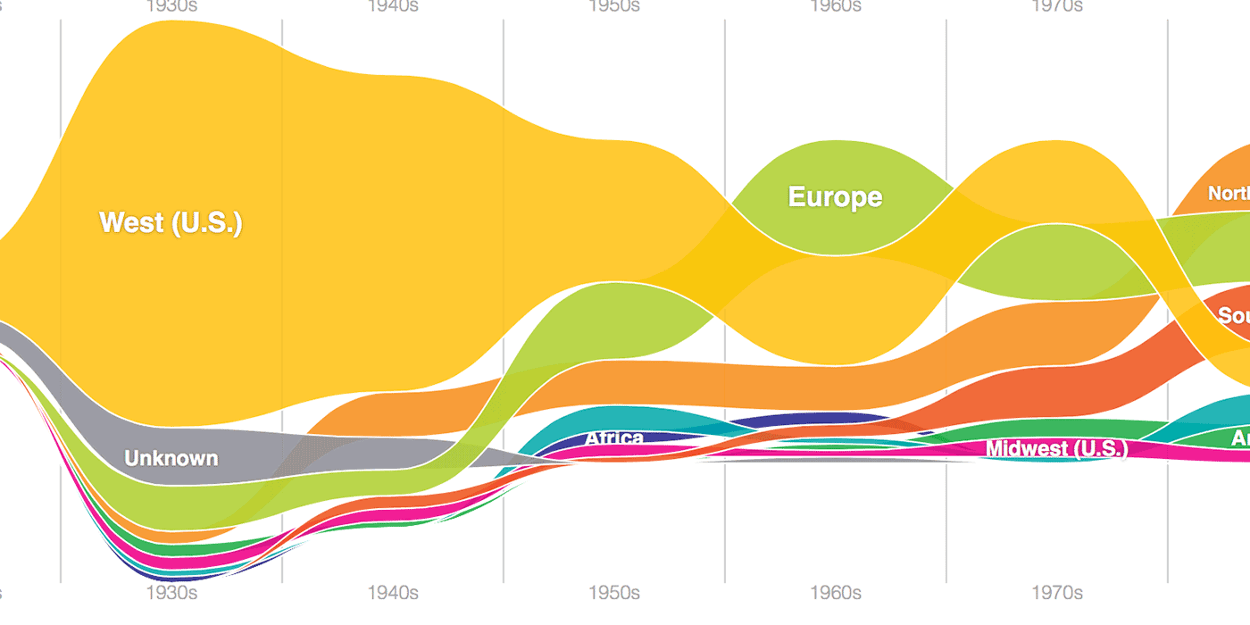 Roles involved: Data, reporting, concept, design and implementation
Project link: http://interactives.ap.org/2015/oscars-migration/
February 2015
Brainstorming what we could do for the 2015 Oscars, I asked the question: where were the movies shot?
For movie lovers, it was not an uncommon thing to look for the boathouses in "Sleepless in Seattle" when visiting Seattle, or sit at the bench of Angel's Knoll when visiting LA. I vaguely remember learning that old Hollywood movies were all shot in Hollywood studios from my visit to Universal Studios in LA. When did that start to change? I scrapped data from the Academy Awards site and paired all Oscar nominated movies with their filmming location data from IMDb. The visualization was a result of the exploration.
The table at the bottom of the project page shows the full list of O filming locations and the years the movies got the nominations.